By becoming a sponsor of The Grand Opera House, you become part of a historic treasure that serves as the most dynamic home for the performing arts in Middle Georgia (and the only Broadway show presenter in the region), and reaches an audience with diverse interests.
Different arrangements may be made to suit the specific goals of each sponsor. Events at The Grand range from large spectacular Broadway shows in the theater to small intimate concerts and talks in the reception rooms with energetic concerts and other events in between.
Among the available opportunities are:
Naming the performance series ("The Acme Corp. Performance Series at The Grand")
Naming The Grand Opera House ("The Acme Corp. Grand Opera House")
Naming the theater chamber ("The Acme Theatre at The Grand Opera House")
Naming the stage, reception rooms, or lobbies
Exclusive or shared show sponsorships
Ticket or Print @ Home Sponsorship
Depending on the level of sponsorship, recognition and benefits might include:

Sponsor name & logo appearing in print, broadcast and social media promotions and other materials
Sponsorship acknowledgement on marquee and interior video displays
Use of theater or reception spaces for meetings, parties, receptions; Tickets to performances.
With a little imagination, there are a lot of fun options for everyone involved.
Maybe you help name the drink special for the evening. Perhaps your logo appears on the candy we give subscribers as a surprise gift. Recording a video wishing your company a happy 25th anniversary might be part of a scavenger hunt to win tickets.
Email Frank Wood at wood_fe@mercer.edu or call 478-301-5463 if you are interested in becoming a Grand Opera House sponsor.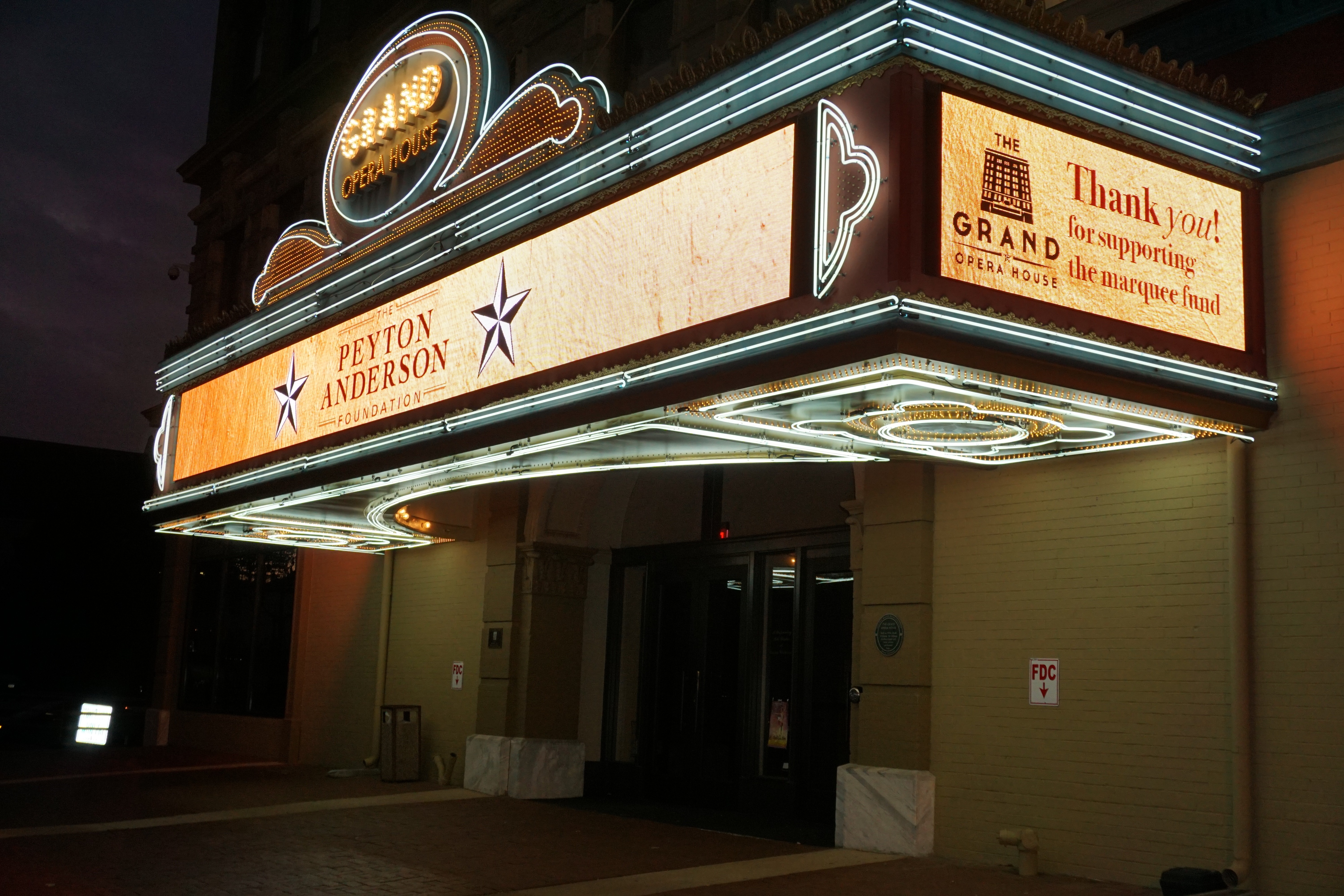 A Special Thanks to Our Sponsors
Corporate Sponsors
Georgia Power Foundation
SouthState Bank
Wells Fargo
Atrium Health Navicent
Raymond James Financial Inc.
Newtown Macon
GEICO
Primary Pediatrics